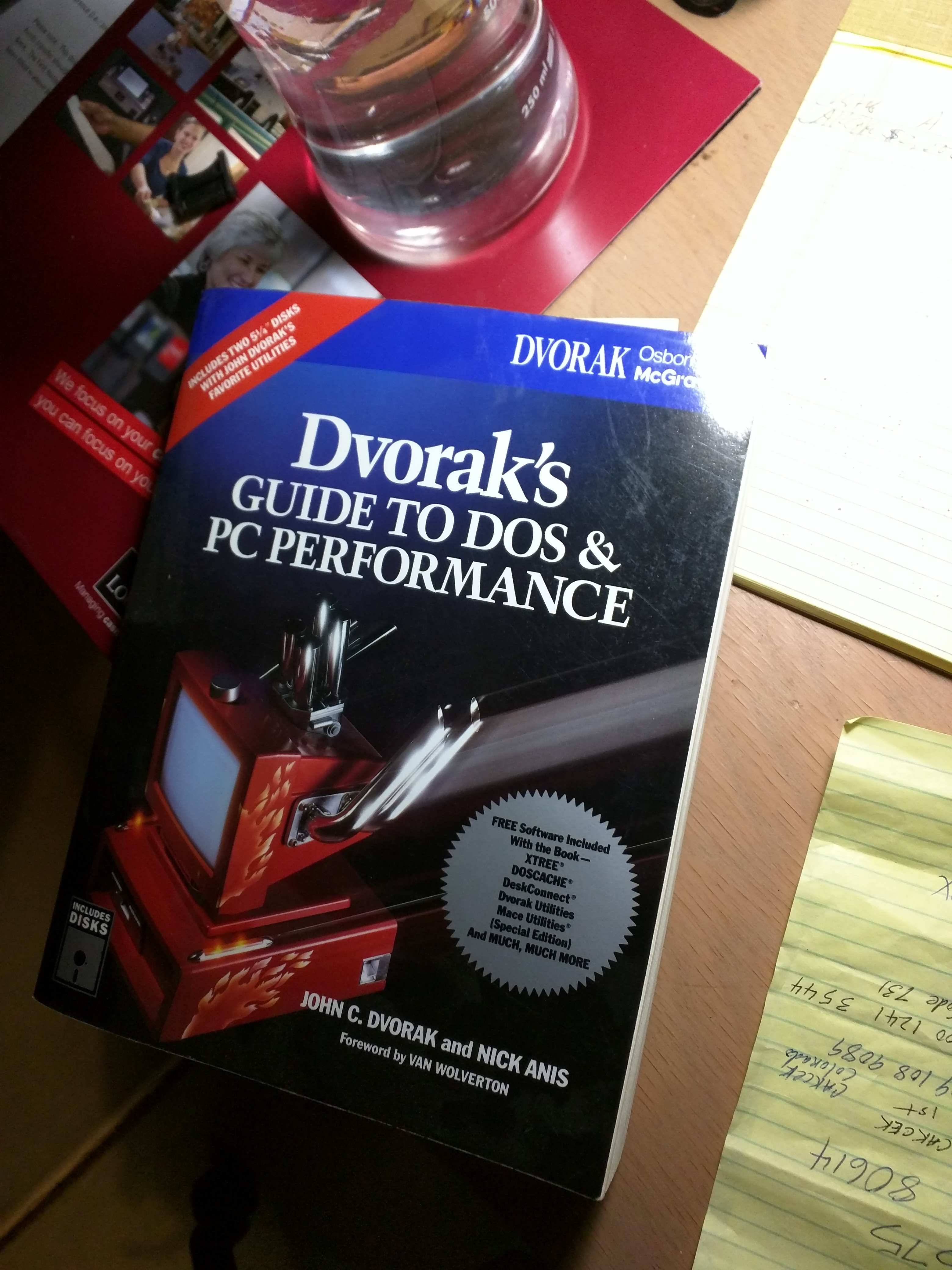 We were making fun of the old programs like Himem.sys and QEMM along with debug for low level format of hard drives (RLLs and MFM). Worth bringing out copy of old book from 1991. Me and Stan Kalisher are listed in acknowledgments/thanks for how we helped (as Northgate computers).
Source: Blast from the past – Dvorak Guide to PC performance
Funny thing is expanded and virtual memory programs haven't gone away. Used with Android and others. VMware.